The Thing with the Ring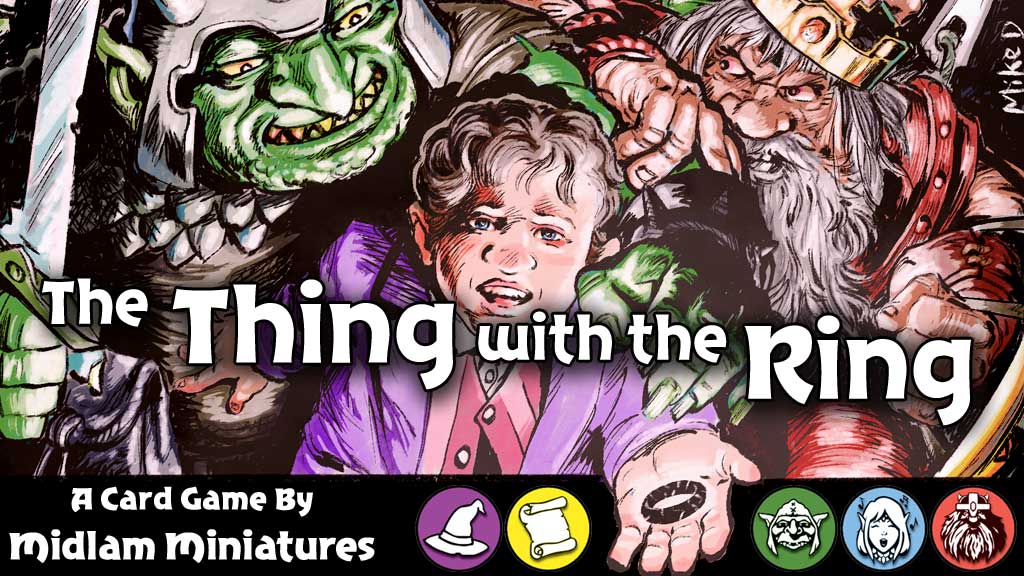 Robbits (the nickname for Urban Halflings) are a small mischievous folk with an uncanny habit of 'finding' ancient relics of vast and horrifying power. In this case, a troublesome Ring, belonging to an evil wizard called Nörmün. Nörmün has sent his Goblins to retrieve the Ring, even as the Wizard Gudgrief tries to form a Party of Dwarves, Elves and Robbits to take the Ring away on a Quest.
But the reluctant Robbits know that nobody ever comes back from Gudgrief's Quests, so the Dwarves are forced to Press-Gang and the Elves to Enchant them out of their Pits to join the Party. However, Robbits are innately 'Tricksy' and will use Magic and Excuses to avoid going on the Quest. Only one Robbit will live to tell the epic tale of...
This is Midlam Miniature's second published card game, which was successfully Kickstarted in 2022. Click on the game below for more details and an introductory video.