Dragon Dice Update
2 October 2014 | Admin
Dragon Dice kicker and starter sets are now back in stock!

Feral Kicker 4-Pack (No Box, No Rules, Just the Dice)
Direct from SFR-INC, we have a special 'No box, no rules, just the dice' version of the Feral Kicker. A set of four random and unopened bags of Feral dice for Dragon Dice™ supplied by the manufacturer, SFR. This set includes a total of 32 dice and contains 4 Monsters, 4 Rare, 8 Uncommon and 16 Common Feral dice.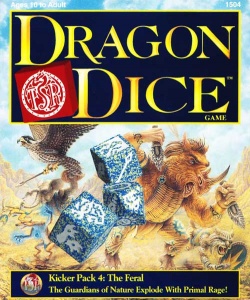 All the best
Paul von Scott
Midlam Miniatures