New Kickstarter - The Monks of Midlam Abbey
5 August 2022 | Admin
New Kickstarter - The Monks of Midlam Abbey
The Monks of Midlam live apart from the folk of the City, and yet the cloistered world of spirituality is intertwined with the more earthy demands of Midlam as they provide healing and shelter to travellers to the city as well as conducting ceremonies at Midlam Cathedral.
Welcome to... The Monks of Midlam Abbey, another miniature Kickstarter project, a set of 9 Monks (some merry, some not so) in 28mm scale for all of your fantasy and historical games.
The project has been launched on the 5 Aug, 2022 and the ends on the 14 Aug, 2022.
Thank you for your support! For more information, click <here>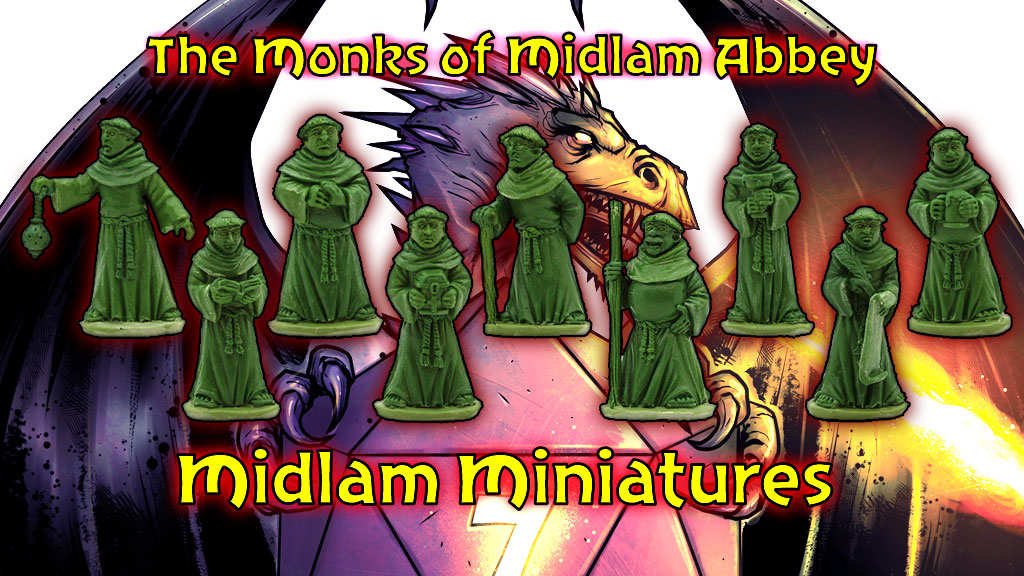 Yours
The High Wizard of Midlam