New Kickstarter - Junior Townsfolk & Villagers - Volume 3
1 July 2022 | Admin
New Kickstarter - Junior Townsfolk & Villagers - Volume 3
Midlam is a trading city on the Northern edges of Alberon, and despite it being remote and beset by dangers it is full of life. The streets ring with the sound of young citizens playing in the streets and getting up to all manner of mischief.
Welcome to another miniature Kickstarter project, a set of 9 townsfolk/villager children miniatures in 28mm scale for use in medieval and fantasy RPG games and wargames.
https://www.kickstarter.com/projects/1662635043/junior-townsfolk-and-villagers-volume-3
The project ends on Sunday, July 10 2022 1:00 PM BST. Thank you for your support.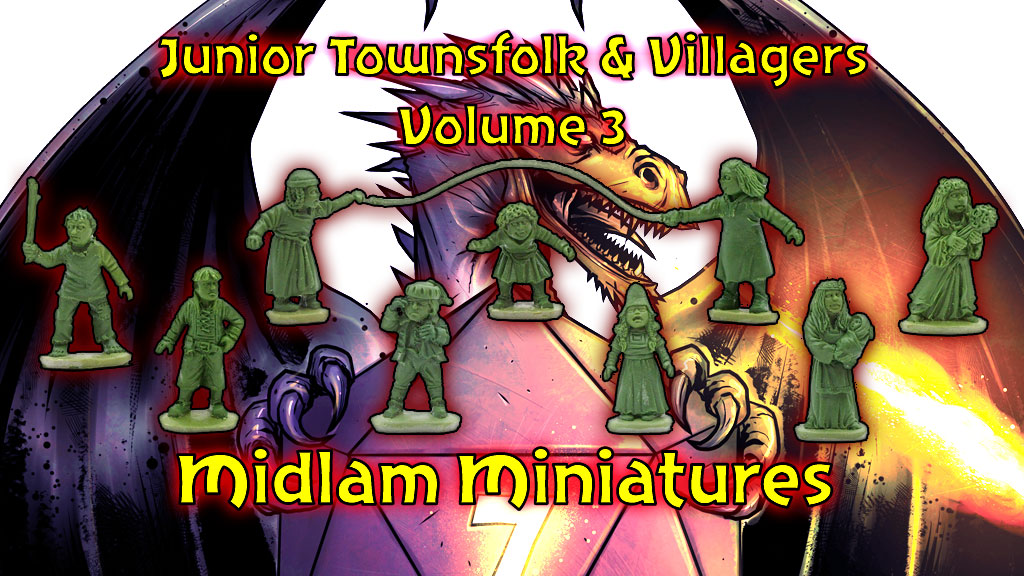 Yours
The High Wizard of Midlam