Beware of the Vampire Dwarves!
6 November 2020 | Admin
Beware of the Vampire Dwarves!
During these long winter nights, it's not safe to leave your house after sunset. There have been rumours of Vampire Dwarves prowling around the town of Midlam looking for something or someone to quench their thirst! Rest assured that the Baron has been informed and will do his utmost to ensure your safety!
New releases this week include four new Vampire Dwarves sculpted by Kev Adams, all approximately 23 to 24mm tall.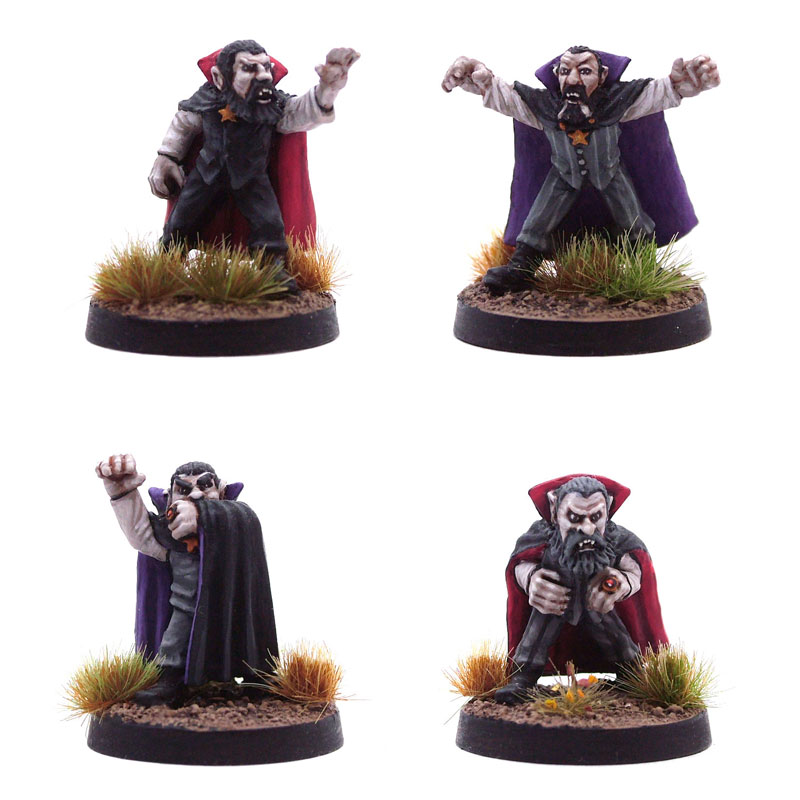 Yours
The Baron of Midlam